Cheers! Outrageous Sandwiches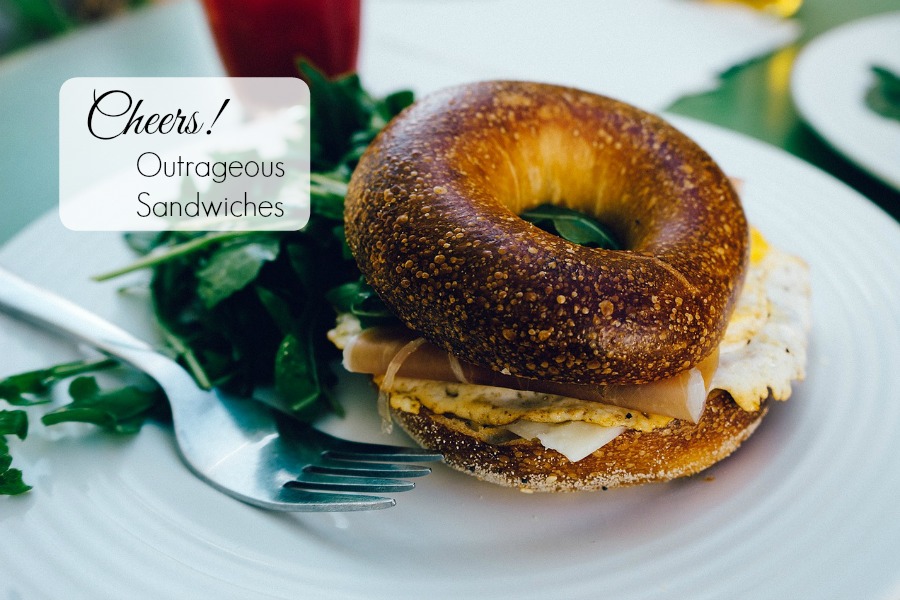 I used to hate to eat sandwiches.
Sandwiches to me were a thick layer of peanut butter and an even thicker layer of jelly smushed between two slices of bread shoved in a plastic bag at the bottom of my lunch box.
You have all had one, right?
But times have changed and so have these sandwiches.
Welcome to my Favorite Outrageous Sandwiches!
Cheers! Outrageous Sandwiches
I can honestly say I would have never thought that a jelly doughnut would be gracing our presence on the subject of sandwiches but man you HAVE to try this!  They call it The Monte 'CristKroh'! The BEST Monte Cristo Sandwich hack EVER..created by Michael Kroh!  Life-changing for sure!  Oh Bite It knows what they are doing!
If you have ever had a French Dip Sandwich before, prepare to be amazed!  This Balsamic Roast Beef French Dip Sandwich is insane and perfect for a busy night.
I don't know about you but I am totally addicted to Chick-Fil-A sandwiches but it just isn't feasible to make it there as often as I want.  Cue in – Chick-Fil-A Copycat Chicken Sandwich!  And seriously these taste as good as the originals.  Now you just need the amazing sauce to go with it, right?
I fell in love with Banh Mi Sandwiches when I started watching the Great Food Truck Race years ago.  This recipe is such an easy way to recreate it at home.
Remember when I was talking about Peanut Butter and Jelly in the olden days.  Well, this is the adult amazing version of Fried PBJ you don't want to miss!  I would LOVE one of these in my lunch box!
BUT THE LIST DOESN'T END HERE!  My favorite sandwich is next!