Top 5 Hits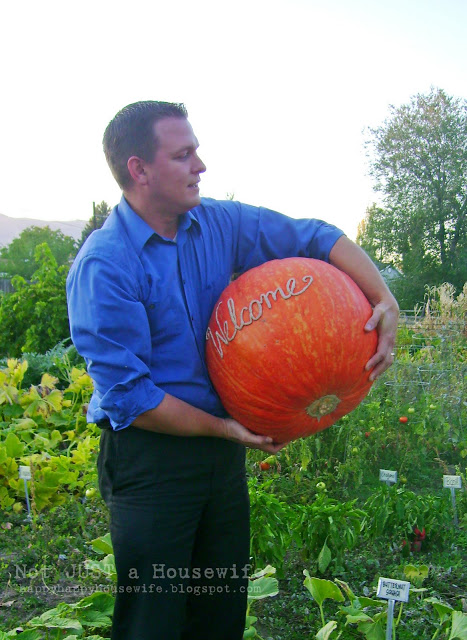 Each week I feature my Top 5 Hits from the web.  Each one is fun and creative, enjoy!T
A most remarkable quilt isn't it? Titled,
"Sunday Best"
, Cherri @
Cherry House Quilts
created it. Moda Bake Shop has the recipe and you can get it for free. Her tip for turning out triangles is tremendous. I also adored this petite pin cushion shared as an added bonus…kind of the "cherry on top!"
#2
In my travels this week, I landed on this outrageously ingenious idea I just had to pass along to all my gardening family and friends, especially Shane who has a huge garden! I don't have "pumpkin growing" space in mine, but Stacy does. She is a proud wife and mother to three little boys, @
Not Just a Housewife.
She
shares her secret,
a different way to "carve" a pumpkin!
You'll want to see it now and make a note in your gardening log for next Spring.
#3
Now here's a trick from smart Jodi @ Pleasant Home one of my very favorite daily fixes! For all of you quilters like me, look at how sassy her Quilt Binding unrolls; clean, off the floor, with no tangles. She has me hitting "High C" for COOL!
#4
I'm all about the "Happy" part of Halloween and this cute Halloween Candy Jar meets my criteria! Thanks to Mrs. Owen @ A Pumpkin and a Princess for a terrific idea.
#5
Classy Marla @
Always Nesting
provides us with a real treat this week. Just for fun (and for me), go and find your smile at
Two Hours of My Life I Will Never Get Back.
I think Marla's provided me with a whole new storage bin to blog about! ;D Love it Marla…
Have an inspired weekend all!