15 Ways to Celebrate Valentine's Day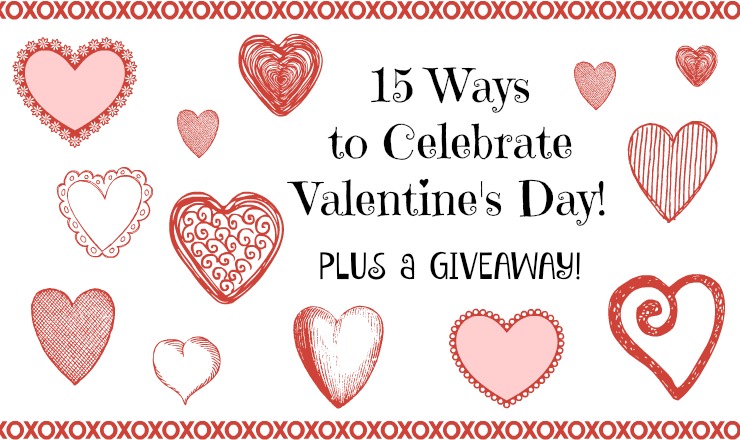 Valentine's Day is a lot of pressure for couples trying to figure out how to spend the day but I am here to relieve that pressure with the best ways to celebrate Valentine's Day!   Now that is something to CHEER about!
15 Ways to Celebrate Valentine's Day
Since Valentines is on a Sunday you have all weekend to celebrate.  Choose one (or many!) of these ideas to celebrate Valentines!
1 – Morning Hike with a Sunrise Breakfast – Change it up from the normal Valentines Dinner and surprise her with a hike and a really good breakfast watching the sun rise!  I don't think you can beat an opportunity to snuggle close and watch the sun rise!
2 – Fondue for Two – I know I don't own a fondue set so you may need to hit up your friends or neighbors to find one OR you can get this cool Cuisinart Electric Fondue Maker from Amazon. Gift and activity in one!  SCORE!
3 – Play 20 Questions – Ask fun questions and learn more about your significant one all day long.  By the end of the day you will  be closer than ever!
4 – Buy New Pajamas – These will be a big hit especially paired with a movie.  Now whether they are pg or r-rated is up to you! 🙂
5 – Night in at Home – Light a fire, snuggle up on the coach with a good Rom-Com and, of course, good food!
6 – Make your own Chocolates – For all chocolate lovers out there try one of these fun kits – Make Your Own Chocolate Kit DIY Science Kit or Moose Toys Chocolate Bar Maker!
7 – Breakfast in Bed – Don't doubt this one – it is always a winner!  And make sure there's bacon…who doesn't love a lot of bacon?!
8 – Soundtrack your Relationship – Pick songs that meant something to you two as a couple like your first dance together or maybe your wedding song and sit in front of the fire while reminiscing about those special moments.
9 – Ice Skating – You may not be able to make it to Times Square to skate but find a local skate rink.  It's a great way to hold hand and skate together or maybe just laugh together at how bad of a skater you are!
10 – Night on the Town – It's an oldie but a goodie!  Everybody likes the chance to dress up and show off their sweetheart!  Pick a place that has meaning to you two and spend the night eating and reconnecting!
11 – Play Games at an Arcade – Bring out the kid in all of us and hit the arcade for some fun.  Make sure you cash in those tokens for matching friendship bracelets!
12 – Cook Together – This one will take some planning and may need a shopping trip for all the ingredients.
13 – Find and Sample Food Trucks in your City – Make sure at least one of these food trucks is a dessert food truck!
14 – Spa Night – Both of you could benefit from a Spa day at home.  Get a fun face mask like this one Dead Sea Mud Mask or the Freeman Facial Mask Bundle.  Then pamper each other with Dr. Scholl's 10 Piece Pedicure Spa Kit!
15 – Take a Trip Down Memory Lane – Go to your favorite places and take pictures of you two there and then go home and scrapbook it!  This is my favorite idea!
Happy Valentine's Day!