Manhattan Clam Chowder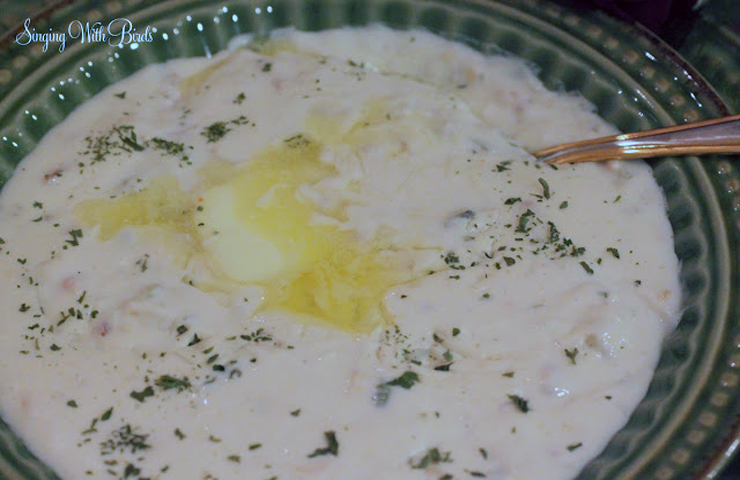 Some days nothing else does it for me, just a bowl of yummy soup.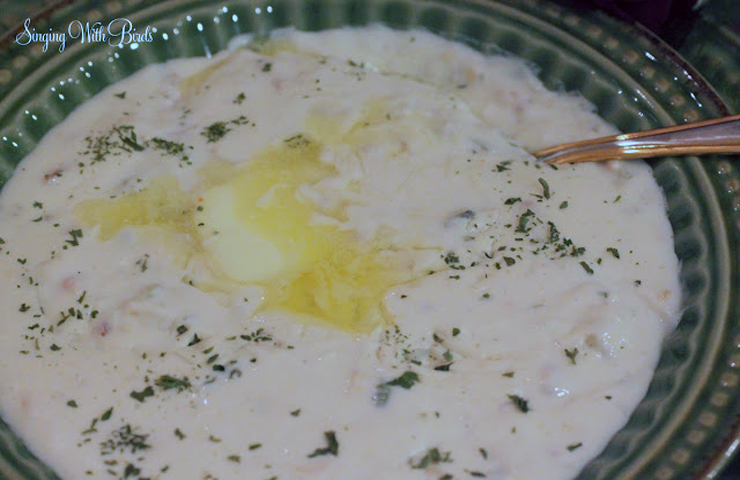 After a bought with a bug, four busy little grand boys, and a windy, rainy, storm, a steaming bowl of Manhattan Clam Chowder sure did hit the spot tonight!  Ooooh, it felt just like wrapping up in a snuggly blanket.  I also had a good visit with one of my dearest friends.  It was absolutely soothing to the soul, love you sweet Deby… Spring is on it's way! 
Manhattan Clam Chowder
Chowder goes together without expending too much energy and is a comfort. For low-carbers, like me, just eat around the potatoes and pass the bread basket along.

Manhattan Clam Chowder
Manhattan Clam Chowder
Ingredients
2 cans 6½ ounces each minced clams
1 cup finely chopped onions
1 cup finely chopped celery
2 cups finely diced potatoes
Water (as needed)
¾ cup butter or margarine
¾ cup flour
4 cups half and half
1½ teaspoons salt
1 dash ground black pepper
½ teaspoon sugar
Instructions
Drain the juice from the clams and combine the juice with the onions, celery and potatoes in a medium saucepan. Add enough water to barely cover and simmer, covered, over medium heat until the potatoes are tender, about 20 minutes.
In the meantime, melt the butter, blend in the flour and cook, stirring for 1 to 2 minutes. Add the half-and-half, cook and whisk until smooth and thick.
Add the vegetables and drained clams to the flour mixture and heat through. Season to taste with the salt, pepper and sugar.  Top with a pat of butter and sprinkle with fresh parsley.   Ladle into bowls and serve.
Enjoy Soup de Jour no matter the weather!  Please share your favorite soup too.