Tag:
applesauce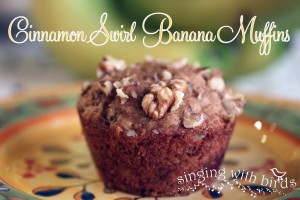 Look who's at Grandma's house and excited to share Cinnamon Swirl Banana Muffins with me! After a fantastic 4th with all of my family, I'm back with lots of leftover ripe bananas.  My son-in-law, Will concocted a healthier muffin. Cinnamon Swirl Banana Muffins are low-fat, thanks to unsweetened applesauce, and lower-carb using stevia and almond flour.…
Read More
Are you ready for Fall apples and a nip in the air?   We are around here, Grilled Jack Cheese Applesauce Sandwiches, showcase, sourdough bread, apples, cheese, and a little squeeze!  The first thing we did this last Spring was plant fruit trees, three apples in particular.  Saturday we harvested about a dozen apples from our little…
Read More

Welcome to CK!
We're Alison and Renée, and we're so glad you've joined us! Our kitchens are our happy place, where we're whipping up memories. Get comfy and check things out. We hope you find inspiring dishes and ways to better your life. Feeling optimistic, trying new things and sharing with those we love brings joy in all we do. It's time to cook, create and celebrate. CHEERS!
Read More…
Subscribe