Tag:
walnuts
What a week, filled with magical memories of BYU and their outrageously divine Best Mint Brownies. My husband is most appreciative of just about anything I fix for him, especially when I bake.  This brownie is the most requested recipe by BYU alumni.  Chewy, nutty, and minty, he remembers first having these and falling hard for…
Read More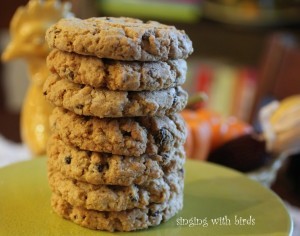 I'm married to a man who is passionate about fresh fruit and ice cream, and Chewy Oatmeal Cookies.     His mom was famous for her root beer floats, served in her signature green goblets.  I don't remember a dessert that she ever baked, or a time when her freezer wasn't filled with the best vanilla ice cream…
Read More

Welcome to CK!
We're Alison and Renée, and we're so glad you've joined us! Our kitchens are our happy place, where we're whipping up memories. Get comfy and check things out. We hope you find inspiring dishes and ways to better your life. Feeling optimistic, trying new things and sharing with those we love brings joy in all we do. It's time to cook, create and celebrate. CHEERS!
Read More…
Subscribe