Cheers! Happy Cinco de Mayo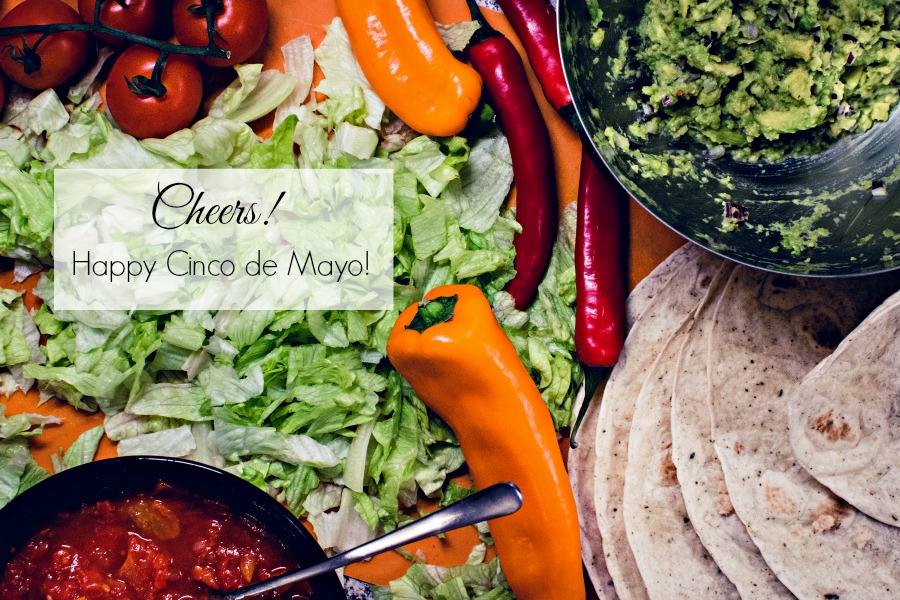 Happy Cinco de Mayo, friends!
Tis the season of great Mexican food!
Now if you are like me you just realized that Thursday is Cinco de Mayo and you want to celebrate the day with some great Mexican food!
Look no further because here are some of the best recipes for Mexican food all around the web!
Cheers! Happy Cinco de Mayo
I fell in love with this picture of Blackened Fish Tacos with Avocado-Cilantro Sauce and couldn't wait to make this!  It would be perfect for dinner Thursday.
I crave this Mexican Street Corn almost every day!  The spicy cheesiness of this corn is perfect for almost any celebration or barbecue!
Don't these look so perfect to serve for Cinco de Mayo?  Slow Cooker Tacos Al Pastor is easy to make and feels special for the night!
Can you imagine eating this beautiful appetizer?  Mexican Shrimp Cocktail is where it is at!
Don't forget dessert!  Check the next page for what I will be serving!