Red Velvet Oreo Cookie Milk Shake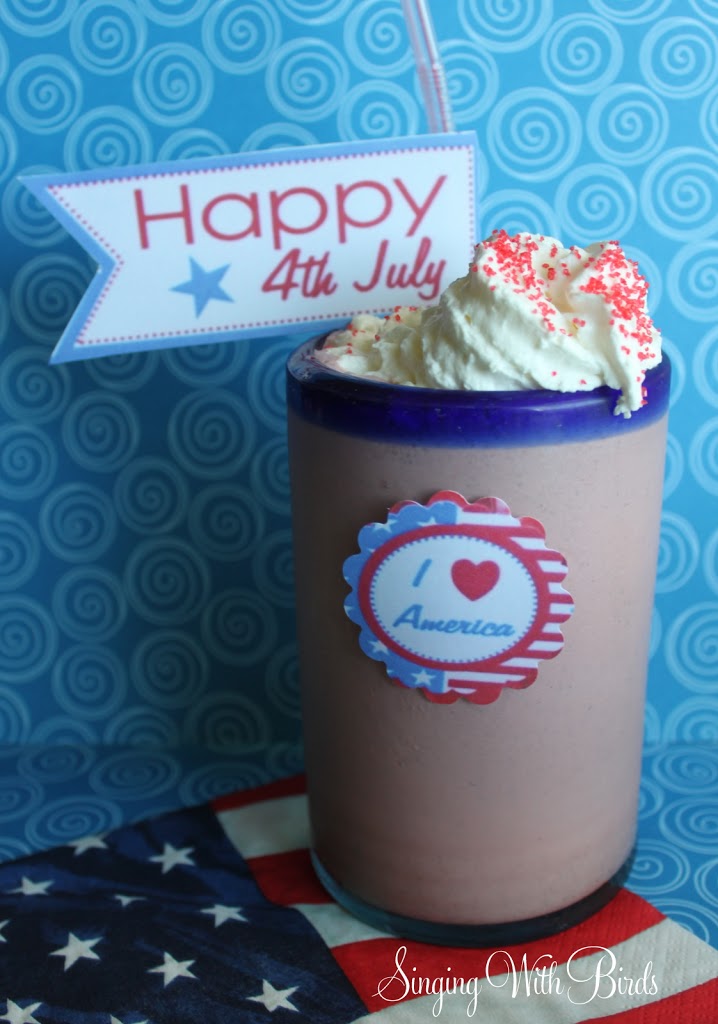 We're another year older USA…. time to shake, rattle and roll!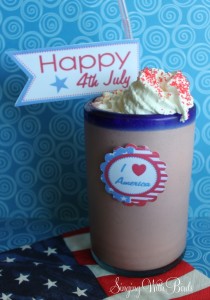 I've got a frosty, crunchy,Red Velvet Oreo Cookie Milk Shake for you today,  surely worthy of a great celebration….
but first, along with Uncle Sam, look who's had a birthday.  Our little Sam just turned one!  He's red, white and in blue, all-American through and through.  We tried a photo shoot outside, but the sun was too bright.  He sure was happy though,  such a love.
For the holiday, we found a pretty place at Lucky Peak Reservoir to ride our pair of Sea-doos.  We've had a ton of fun. We spent Friday and Saturday camping, headed home for Sunday and we'll return to the water this afternoon after a flag-raising ceremony, bike parade and pancake breakfast at our church with wonderful friends, neighbors and our family.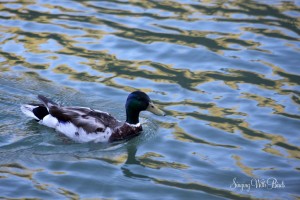 Red Velvet Oreo Cookies Milk Shake
After a day in the sun, we all scream for ice cream.

 

Nothing beats an All-American thick, yummy milkshake around our place.  Grab the sparklers, cause this shake is right up there with bright blasting fireworks!

 

Red Velvet Oreo Cookies Milk Shake evolved quickly

.
My plan was to make a Red Velvet Shake, smooth and rich.  Then grands, (starving and clustered round my vitamix blender), were begging that I throw a few crunchy Oreo Cookies in. Grandma's a soft touch.  Low and behold it worked!
Red Velvet Oreo Cookies & Cream Milk Shakes
An All-American Milkshake that screams "Happy Birthday USA!"
Ingredients
3 giant scoops of good vanilla ice cream
½ cup milk
1 tablespoon cocoa
¼ teaspoon distilled white vinegar
red food coloring if desired...(I wished I'd used more)
Instructions
Add everything to a good blender and whirl until smooth.
If you like it crunchy, add 3 Oreo cookies and blend to desired consistency.
Serve with whipped cream and sprinkles.
Have a fabulous fun 4th!