Tag:
dressing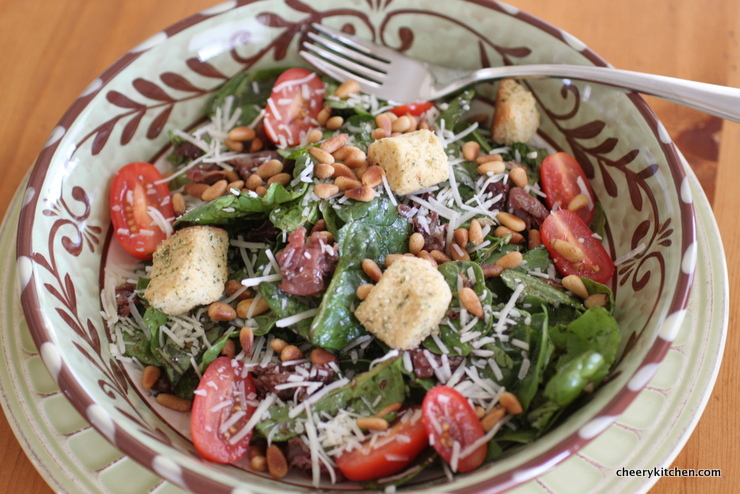 I'm seeing chocolate eggs and jellybeans everywhere.  I know the bunny's on his way, but it's all about healthy, light, greens around here.  Believe me, you're going to want to fill your basket with Spinach Basil Salad! (more…)
Read More
We enjoy main dish salads all year long and Cranberry Orange Grilled Chicken Salad is a special favorite. It's loaded with all of our favorite seasonal tastes; cabbage, mushrooms, avocado, cranberries, spinach, oranges, Havarti cheese and toasted almonds, and drizzled with a pretty and flavorful Cranberry Orange Vinegairette you're sure to love!   You'll love…
Read More

Welcome to CK!
We're Alison and Renée, and we're so glad you've joined us! Our kitchens are our happy place, where we're whipping up memories. Get comfy and check things out. We hope you find inspiring dishes and ways to better your life. Feeling optimistic, trying new things and sharing with those we love brings joy in all we do. It's time to cook, create and celebrate. CHEERS!
Read More…
Subscribe