Avocado Basil Pesto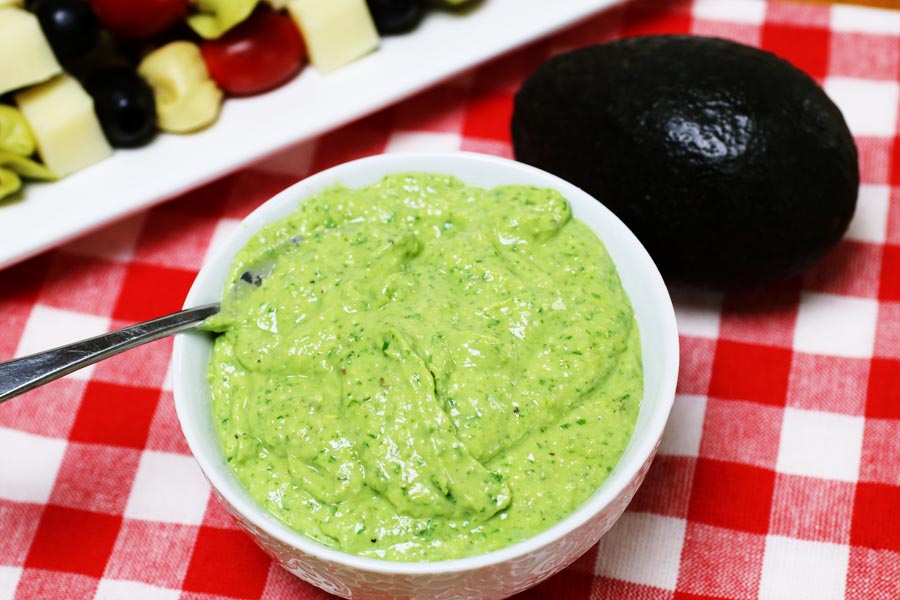 Avocado Basil Pesto
Dip it, spread it, toss it with pasta, Avocado Basil Pesto is creamy and healthy. Just absolutely positively make this pesto any chance you get!
Ingredients
1 ripe avocado, peeled, pitted, and diced
1 cup fresh basil leaves, packed
⅓ cup pine nuts
3 cloves garlic, chopped
juice of 1 lemon
2 Tablespoons extra virgin olive oil
water as needed
salt and pepper to taste
Instructions
Combine avocado, basil, pine nuts, and garlic in a food processor or blender. With machine running, slowly stream in the lemon juice, olive oil, and water as needed to create a smooth pesto. Puree until completely blended and creamy.
Season with salt and pepper to taste.
Use immediately or keep refrigerated for 1 to 2 days.
How do you make pesto sauce?