Biscoff Bars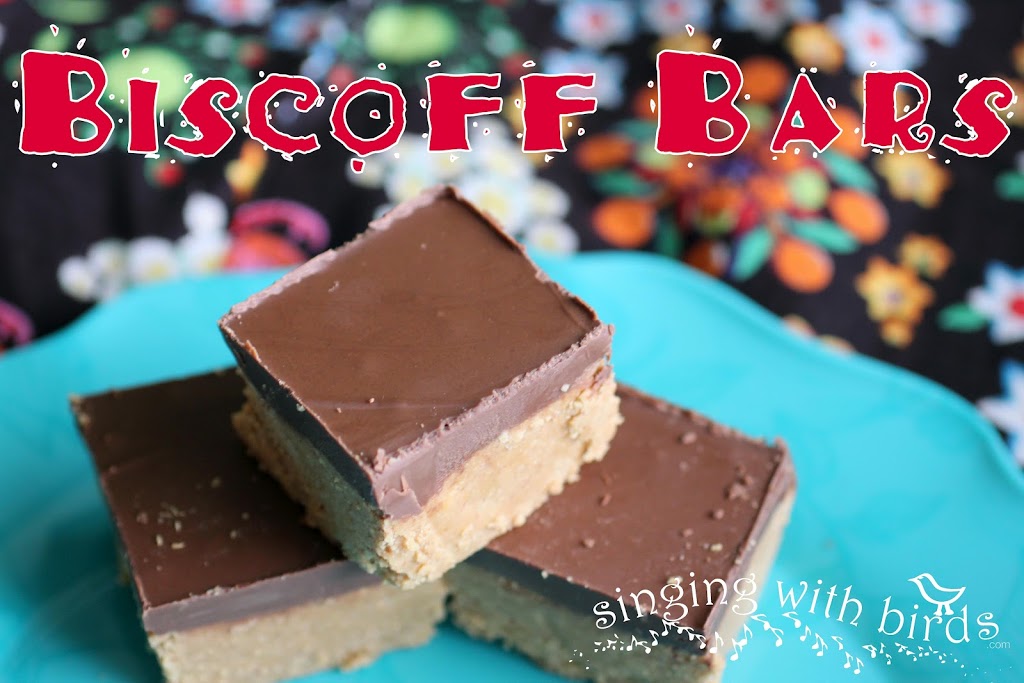 Biscoff Bars
Since I found Biscoff Spread, I have been exchanging it for peanut butter in all of my favorite recipes.  Peanut butter bars, are a quick fix around here, and now I  make them with Biscoff.  A fun new treat, they turned out picnic perfect, rich and crunchy!


Biscoff Bars
Ingredients
1 cup butter, melted
2 cups graham cracker crumbs, (finely crushed)
2 cups powdered sugar
1 cup + 4 tablespoons Biscoff Spread
1-1/2 cups milk chocolate chips
Instructions
In a medium bowl, mix together the melted butter, graham cracker crumbs, powdered sugar, and 1 cup Biscoff Spread until well blended. Press evenly into the bottom of an ungreased 9x9 inch pan. In the microwave, melt the chocolate chips with the remaining 4 tablespoons Biscoff Spread, stirring every 30 seconds until melted, creamy, and smooth. Spread over the first layer. Refrigerate for at least one hour before cutting into squares.