Curried Artichoke Rice Salad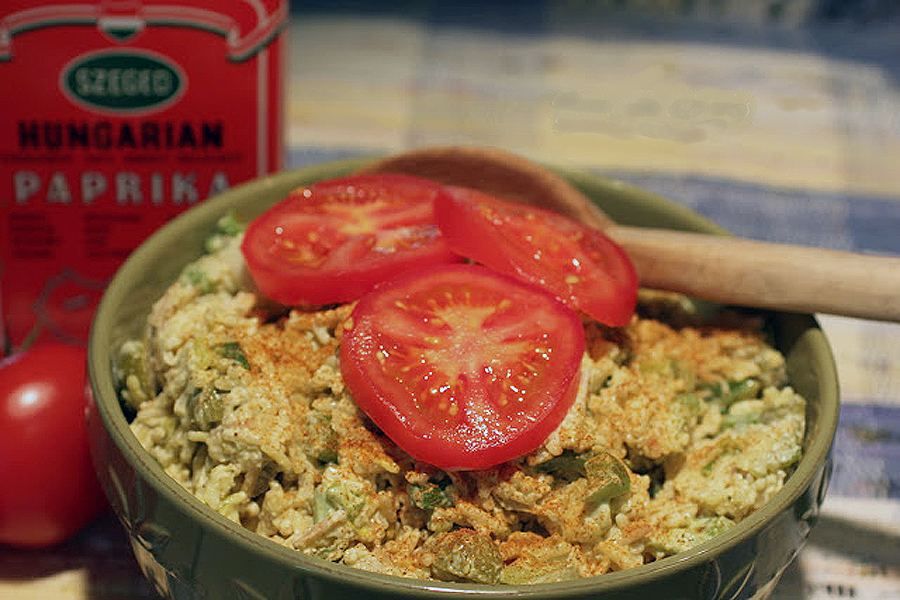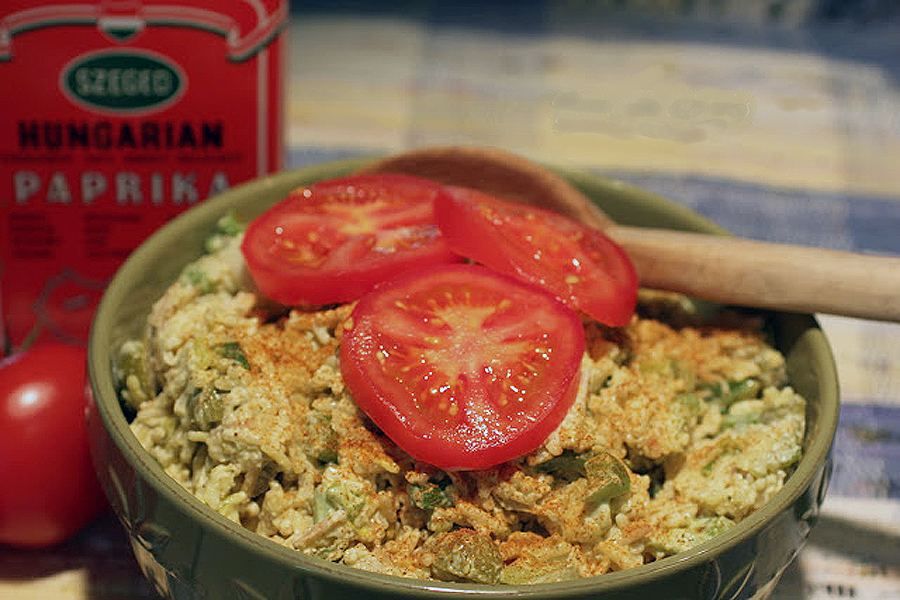 As promised, it's time to share a favorite salad that is perfect for picnics and barbecues.
It's a delicious change from potato and pasta salads. I've taken it to many potlucks and have never had any left to take home! It's that good…and so to our friends in Astoria, NYC who have asked for this over and over, here it is, a recipe given to me by my Mom years ago.
Curried Artichoke Rice Salad
I'm crazy about marinated artichoke hearts, green pimento stuffed olives, and curry anything!  So this salad has my name all over it.  I have to admit, I don't use Rice-a-roni too often, but it's really good in this. Try it with different grains too, quinoa is good.
The main players; Rice a Roni, Marinated Artichoke Hearts, and Stuffed Green Olives.
Prepare the rice according to package directions and let it cool. Chop green onion, green pepper, celery, and slice green olives and artichoke hearts.
Add veggies to the cooled rice and gently mix.
Mix mayonnaise, curry powder and marinade from artichokes together, and pour over mixture.
Gently mix all together.For a pretty presentation, serve in a blooming tomato, or for a potluck in a large bowl. Garnish with paprika, chill, and enjoy!
Celebrate summer with fabulous parties all!
Curried Artichoke Rice Salad
So easy and different, Curried Artichoke Rice Salad is a great change from potato or macaroni salad. Take it to picnics and potlucks all summer long!
Ingredients
2 jars (6 ounce) marinated artichoke hearts
1 bottle stuffed green olives
5 green onions, sliced
½ green pepper, chopped fine
2 stalks of celery, chopped fine
1 box rice-a-roni, (I use chicken flavor)
Dressing:
⅓ cup mayonnaise
½ tsp. curry powder
marinade from artichokes
Instructions
Salad
Cook rice according to package directions, let cool.
Drain artichoke hearts, reserving liquid.
Drain olives and slice.
Cut artichoke pieces into bite-size chunks.
Add veggies to cooled rice mixture.
Dressing:
Mix the mayonnaise, curry powder, and artichoke marinade together. Toss with salad ingredients. Chill and serve.