Peach Praline Cheesecake Bars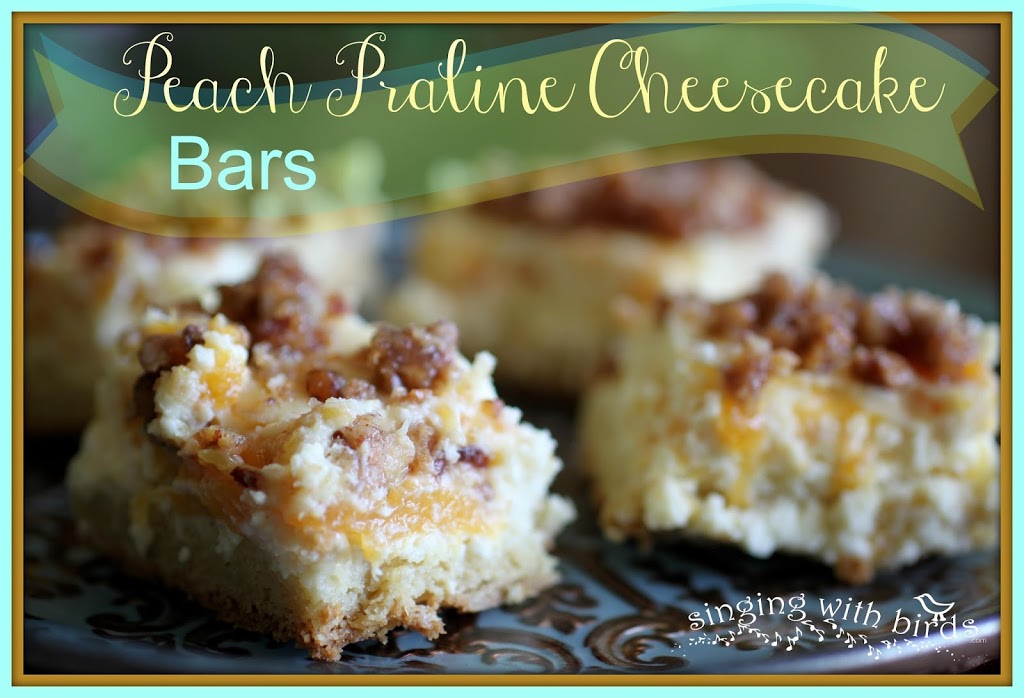 I'm kissing-up to summer with Peach Praline Cheesecake Bars, just not ready to let it go.
My favorite seasonal fruit is peaches.  I feel an urgency to use them every way possible, in the fleeting summer days to come.  I am planning ahead, freezing ripe sliced peaches for winter fruit cup, cakes, pies, preserves and smoothies.
For today, I just wanted a peachy, pecan, cheesecake bar…We love peaches and pralines, we love cheesecake–why not enjoy all in each bite?
Begin by making a batch of fresh peach preserves and a batch of praline pecan brittle, (recipes below).  Mix a cookie crust and pat it into a 9×13-inch pan.
Mix cheesecake filling.  Pour over crust.  Drop dollops of peach preserves on filling and swirl together.
Bake for 30-35 minutes.  Top with praline pecan brittle and chill for at least 3 hours before cutting and serving.  Cut into bars and store in the refrigerator.
Enjoy…