Copycat In-N-Out Spread Sauce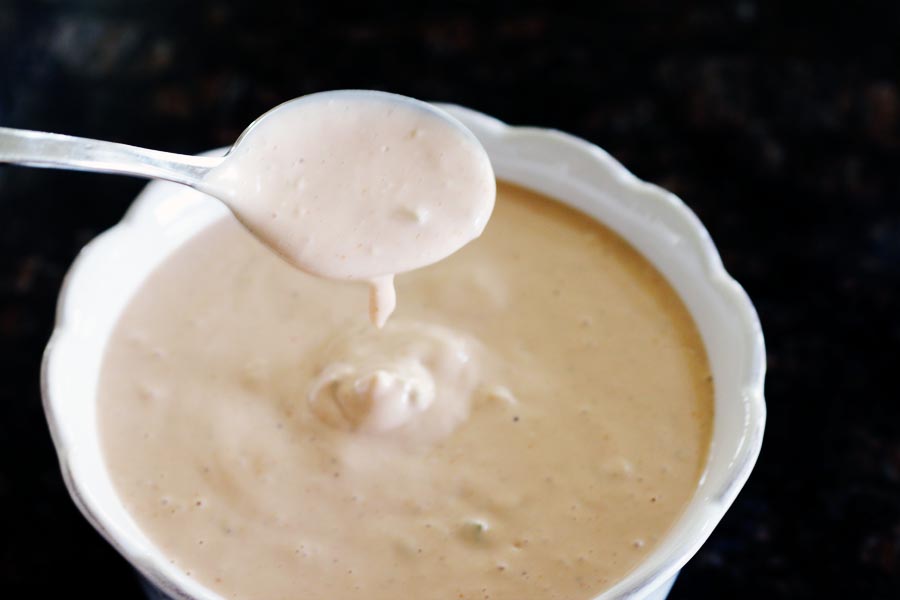 California here we come, right back where we started from!  In-N-Out Burgers originated in my neck of the woods in 1948, and we did our part to make it famous.  We still order up animal style double-double cheeseburgers, fries, and the best shakes around.  When we can't hit the road, we grill our own burgers, make our own buns, and a batch of Copycat In-N-Out Spread Sauce.
We really adore how In-N-Out serves it your way.  We have indulged by eating plenty of their signature veggie-heavy, never-frozen, well-balanced, tangy-sauced creations through the years.  There are a myriad of ways to order their burgers, fries and shakes.
Here's where Alison comes in.  She fancies In-N-Out Spread Sauce like no other on her double-fried fries! So our Copycat In-N-Out Spread Sauce is just for her.  Seriously, the rest of you will love it too!
"I really can't live without my In-N-Out burgers.  Honestly, I can't.  Even when I'm doing the whole no carb thing occasionally, I make an exception for these.  They're too delicious to count."
Copycat In-N-Out Spread Sauce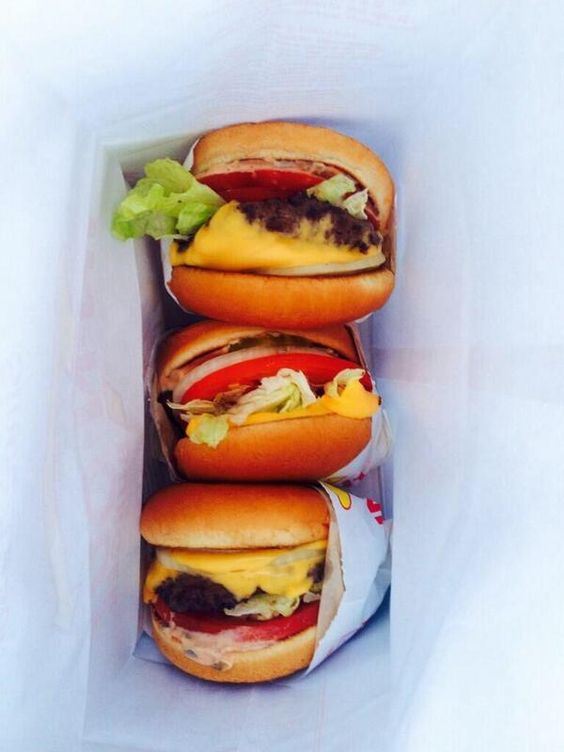 Alison pours this amazing sauce on her burgers and fries!  I'm just sayin' there's no such thing as too much when it comes to In-N-Out's Spread Sauce!
It's quite like a thousand island dressing, mayo based and creamy.  I have seen recipes with both sweet pickle relish and dill pickle relish.  We are a dill family, so I always use this variety, but you have our permission to use which ever you'd like.
In a small mixing bowl mix all the ingredients together with a rubber spatula.  Snap on the lid and refrigerate overnight so that the flavors can meld.
Keep any leftovers refrigerated and use within a 2 week period.
Copycat In-N-Out Spread Sauce
Serve your double-double burgers and fries with our amazing Copycat In-N-Out Spread Sauce!
Ingredients
1 cup mayonnaise
⅔ cup ketchup
3 Tablespoons dill pickle relish
½ teaspoon salt
½ teaspoon freshly ground pepper
2 teaspoons sugar
1 teaspoon white wine vinegar
1 teaspoon Worcestershire sauce
2 Tablespoons fresh lemon juice
Instructions
In a small bowl, combine all of the ingredients together.
Refrigerate overnight before using.
Special Sauce?
Got a burger or fry sauce you love enough to share?