Easy Bread Machine Banana Nut Bread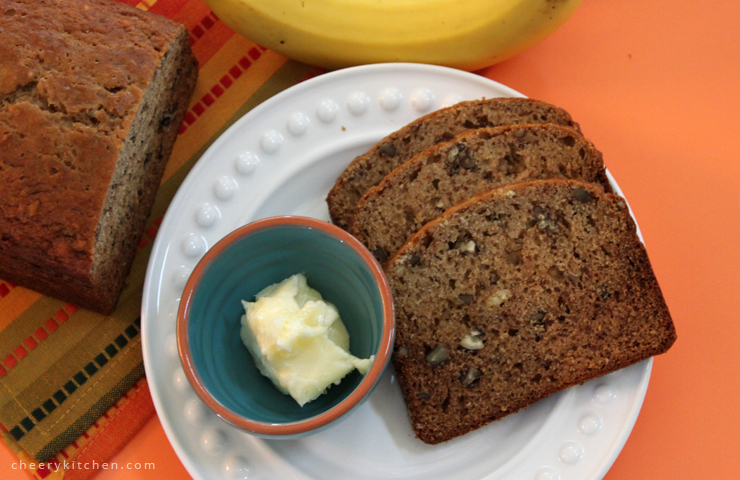 Load it up and push the button, honestly, that's all you have to do to make moist, perfect, Easy Bread Machine Banana Nut Bread.  If I do nothing more than this alone, I'm happy.  I always have ripe bananas and this is such a great way to use them and share with all those I love.
Easy Bread Machine Banana Nut Bread
So this story begins with my recent birthday gift, the cadillac of machines, and the newest addition to my small kitchen appliances, Zojirushi Home Bakery Vituoso Breadmaker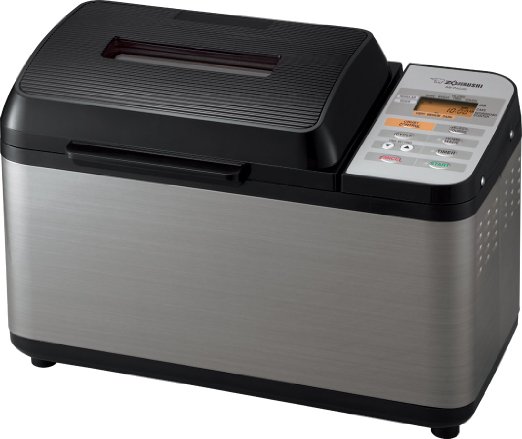 I had one of the best bread machines for several years and really liked it.  When some of my family members needed to make gluten-free bread, I passed it along.
Surprisingly, I really missed it a lot.  I longed for the dough cycle easily mixing and rising a batch of rolls for company dinners or sandwiches.
I tried a different brand, cheaper, yes, but I was unhappy with it because the loaf of bread it made looked like it came from outer-space!  The slices were so huge too, so I sent it back.  By the way, I love that about the items I purchase from Amazon.  If I'm not happy with my choice, I can easily return it.
With my new bread machine, my banana bread looks almost like it came out of a bread pan.  It does have two small holes in the bottom of the loaf from the paddles, but it just slices up so nicely.
Can you see the slight indentations from the pan down the sides?  They are there, but the bread is in no way compromised…and all I did was mash bananas, measure ingredients, and push a button.  I love my new machine and have been making all of my old favorite recipes, from pizza dough to whole wheat bread with great success.
Easy Bread Machine Banana Nut Bread
Easy Bread Machine Banana Nut Bread is for banana bread lovers. It's hot and ready before you know it, 1-2-3 and your house will smell heavenly.
Recipe type:
Bread and Rolls
Ingredients
1-1/2 cups mashed overripe bananas (about 2 large)
¼ cup sour cream
½ cup vegetable oil
2 large eggs
1 teaspoon vanilla extract
½ cup sugar
⅔ cup brown sugar
2 cups flour, all purpose
1 teaspoon baking soda
½ teaspoon baking powder
½ teaspoon salt
½ cup coarsely chopped walnuts
Instructions
Combine the sour cream and the bananas in a small bowl and mash together with a fork.
Place the banana mixture and the rest of the ingredients in the bread pan in the order given above, except for the nuts.
Set the crust for dark if your machine offers this setting and program to the Quick Bread/Cake cycle and press START.
The batter will be thick and smooth and the machine will beep letting you know when it's time to add the chopped nuts.
When the bread is done the machine will beep again. The bread should be richly brown and slightly pulled away from the sides.
Remove the bread pan from the machine and let it stand for 10 minutes.
Remove the bread from the pan and let it stand upright on a cooling rack until it is completely cooled.
Wrap tightly in wrap and store in the refrigerator.
It's great to have you here at Cheery Kitchen.  I'd love to hear about your bread machine adventures.  Do you have a favorite recipe WE could share here?  As always, please use the pin below to share with all your pinning friends.  Thanks everyone, happy weekend all!