Mom's Sloppy Joes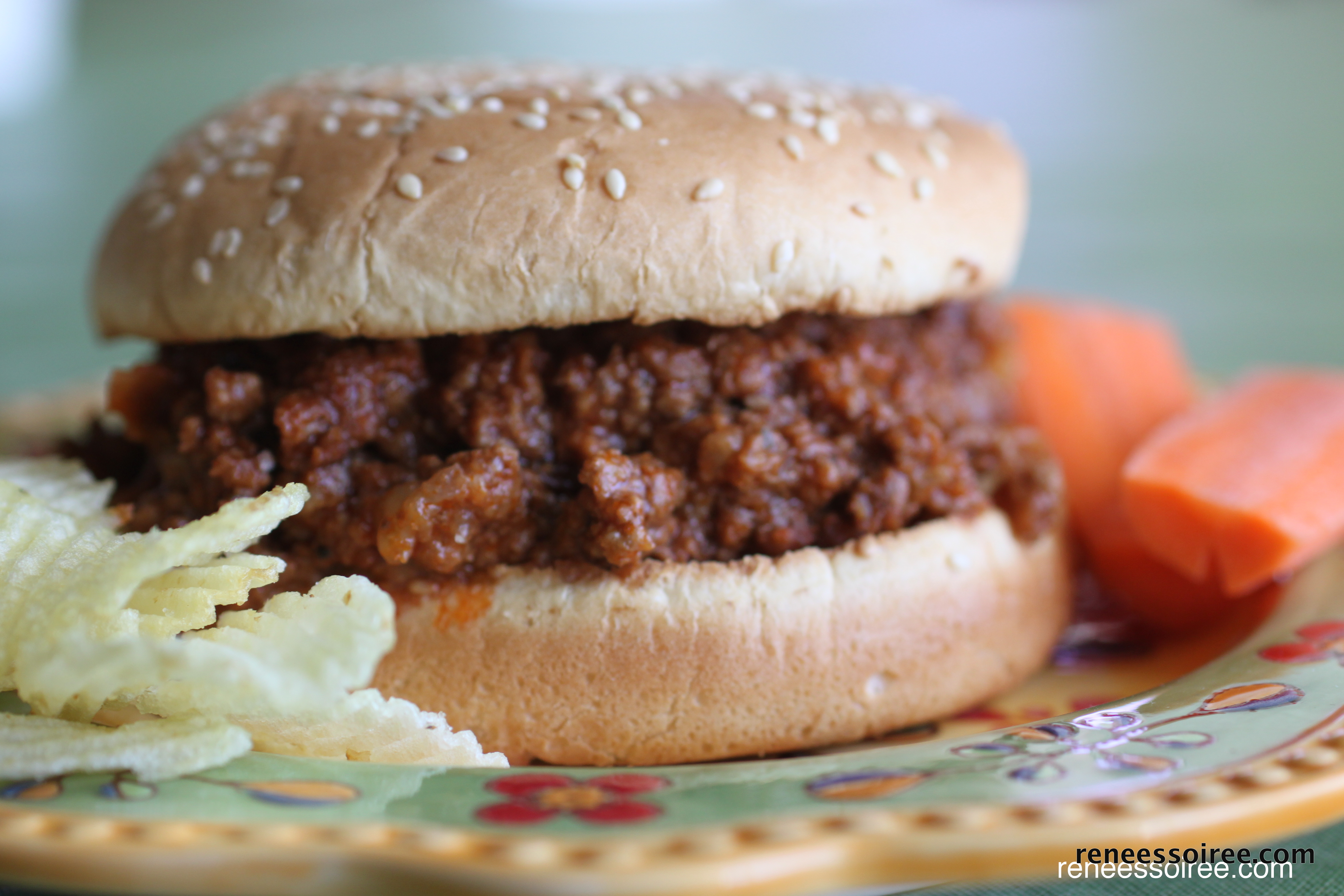 As a child I remember loving my Mom's Sloppy Joes.  With all but 2 of our grandchildren visiting for Spring Break I decided to make a large batch in my
Dutch oven
.  They were just such an enjoyable blast from my past!
We made so many happy memories over Spring Break this year!
We missed these two little happy Easter "chicks" who live way too far away.
Yet our hearts and home were full with 15 grands and most of their parents celebrating together.
Easter treats adorned our Spring table.  Another pinterest-ing idea, using mini-souffle cups instead of egg cups with grass and goodies.
Go ahead, pack a little grass in the cup, then add a festive cupcake paper and candies. Perfect little touch, use them all Spring long.  You'll find they are loved by all ages!
We played at the park, Boise Discovery Center, and prayed for spurts of sunshine between rainstorms.
AND, when everybody was hungry we all loved my Mom's Sloppy Joes, just so easy for feeding hungry kids.
  Many associate it with Fall Halloween carnivals and parties, but I serve it year round, traditionally like my mom did
.
Mom's Sloppy Joes 
All you need to do is brown the ground beef really well.  Drain any fat from the meat, and add all of the sauce ingredients.  Let it simmer till it's cooked and soft, about 45 minutes.  Serve on toasted buns.
For picnics I always brown my meat and drain the fat.  Then I add everything to my slow cooker and plug it in the back of my car.  While traveling it smells heavenly and it's hot and ready for your picnic!
Sloppy Joes
Ingredients
2 pounds ground beef
1 onion, chopped
¼ cup brown sugar
1 teaspoon salt
1 teaspoon oregano
2 (8 ounce) cans tomato sauce
½ cup ketchup
¼ cup vinegar
¼ cup Worcestershire sauce
½ teaspoon dry mustard
¼ cup water
¼ teaspoon pepper
Instructions
Brown ground beef in a dutch oven. Drain well.
Add all other ingredients and simmer till onion is soft and cooked, about 45 minutes.
Serve on toasted buns.
Notes
This is a perfect slow-cooker meal. Brown meat and onions and add everything to a crockpot. Let cook on low for 4 hours and take to the park for an easy picnic entree.

Happy Spring and picnicking all!