Melt in Your Mouth Marshmallow Brownies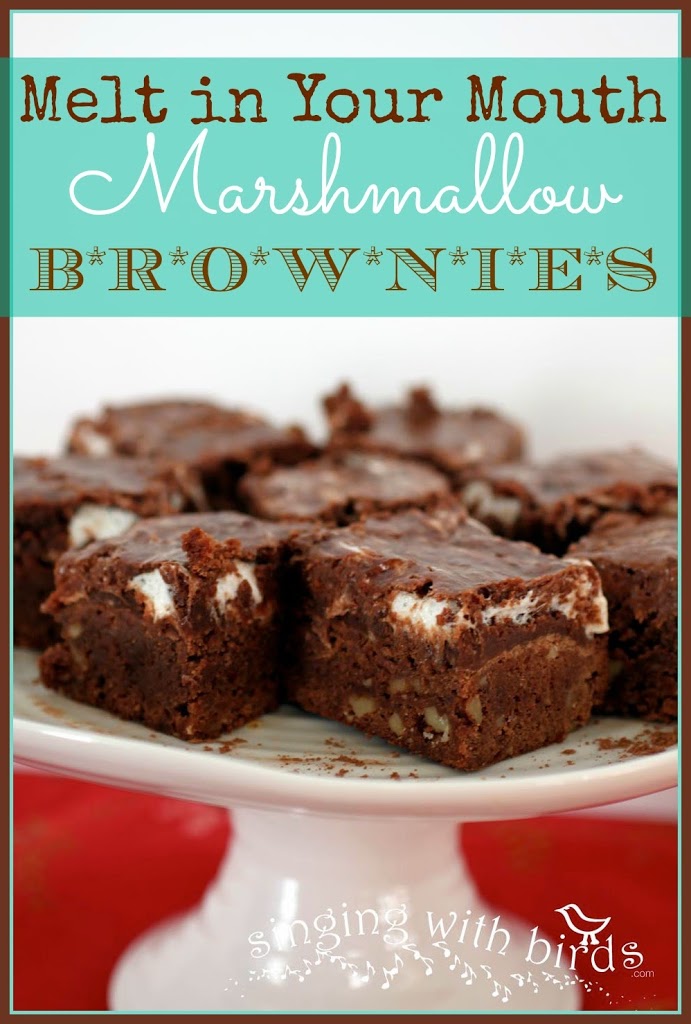 I know it's a mouth full, but these Melt in Your Mouth Marshmallow Brownies are amazing!  According to my man, "one of the best things I've ever made!"  Just for that, I gave him the honor of naming them.  He said, "They melt in your mouth, and I love the marshmallow," so there you go…
Melt in Your Mouth Marshmallow Brownies
Pour batter into prepared pan.  Bake for 30-35 minutes.  Do not over-bake.  Brownies can be slightly sticky to the touch.
Turn on your broiler.  Sprinkle mini-marshmallows over baked brownies.  Pour hot frosting over the top and smooth.  Place brownies under the broiler and watch carefully.  When frosting is bubbly and marshmallows are puffed up, remove from heat.  Now with a flat spatula, swirl it all together.  Place it in a freezer about 20 minutes to chill and set up.  Makes 24 brownies.
Can you believe it's Fall?  Just today I noticed the leaves on my Asian Pear tree are a brilliant autumn color.  It is feeling like time for chili and brownies.  Thanks for stopping over!