Cranberry Salsa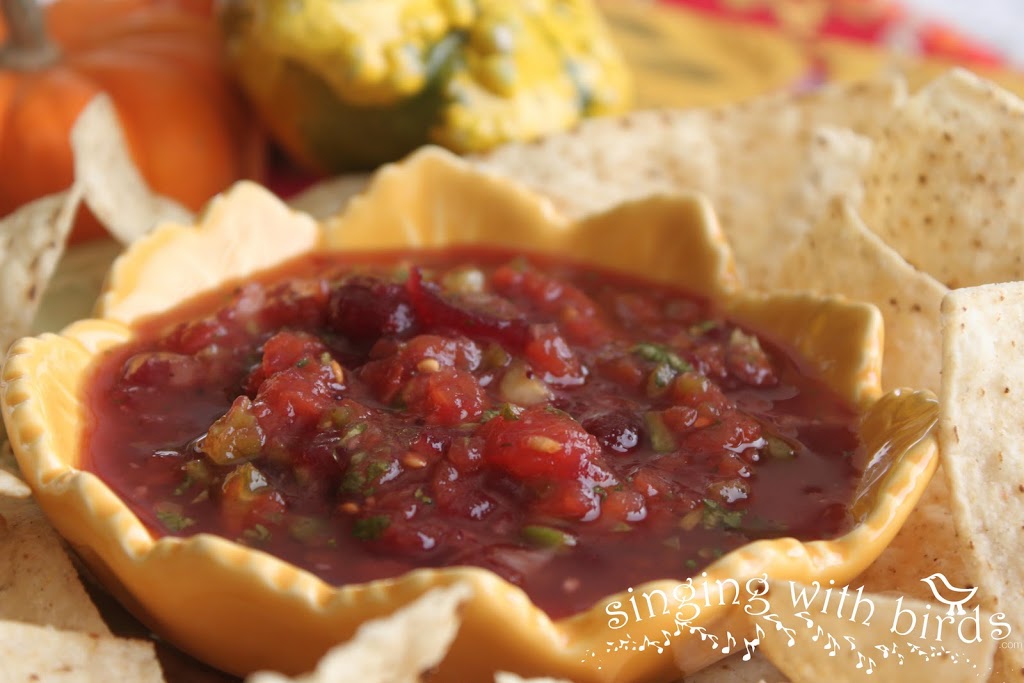 Are you ready for some F O O T B A L L with turkey and all the trimmings?  Well here's a game changer, Cranberry Salsa will make your day!
It is just what it's, cranberry sauce and salsa!  Delicious with chips or hot roasted turkey, Cranberry Salsa is the easiest thing you'll ever set on the table, another blessing that will get you out of the kitchen and on top of your game!
True story, I knew I had a winner here when my grandson John, asked me to make Cranberry Salsa for a summer party with all of his teenage friends.  He was concerned that it wasn't the right time of the year for me to fresh cranberries.  I told him, not to worry and that I would make him some.  My happy ending, after his party, John told me my salsa and all the chips were gone in a flash and his friends loved it.
Huddle Up!  Here's the recipe:
Have a good one!